Teach's Election Prediction
---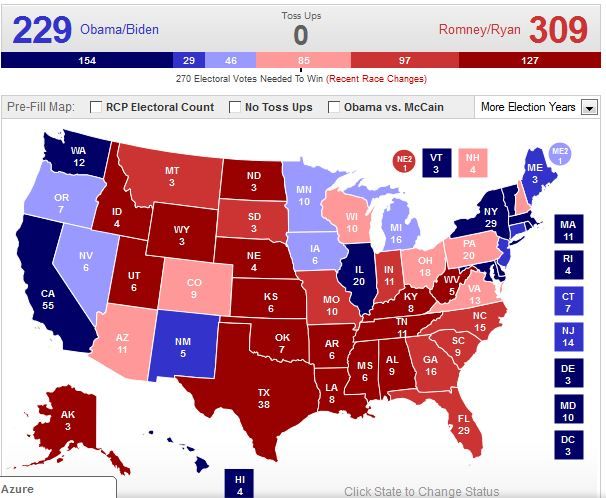 Using the Real Clear Politics map maker, this is what I think will happen. In this scenario, Romney can lose Pennsylvania, but must win Ohio and Virginia. Colorado and Wisconsin are simply extras if he wins New Hampshire. Romney will win Florida and NC handily.
Related Articles
Since Obama began his run for the White House he has been Big Labor's best friend. And they loved him
The media feeding frenzy over allegations of sexual harassment by Herman Cain is going to cause a shift in how
Last week, President Obama's campaign paraphernalia store on his website was heavily criticized for having a poster of a U.S.