Teach's Election Prediction
---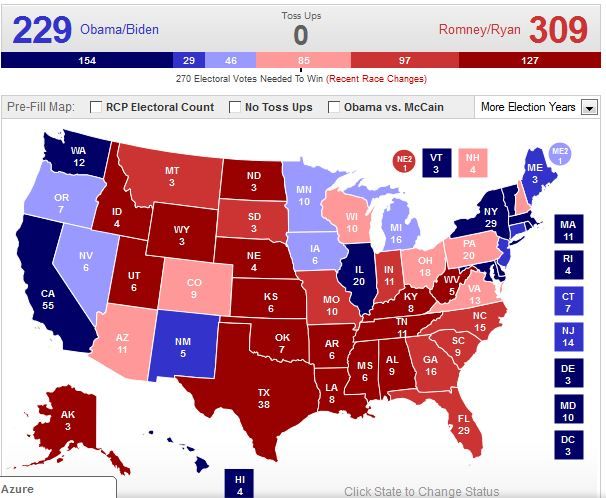 Using the Real Clear Politics map maker, this is what I think will happen. In this scenario, Romney can lose Pennsylvania, but must win Ohio and Virginia. Colorado and Wisconsin are simply extras if he wins New Hampshire. Romney will win Florida and NC handily.
Related Articles
Remember, President Obama is an advocate of infanticide… The pro-life organization Susan B. Anthony List has announced that nine potential
When you have one of the his biggest cheerleaders at The Politico, Carrie Budoff Brown, positioning the plan as such….
It's finally here, the long, long, long talked about Iowa Caucuses. What comes next? (USA Today) Republican presidential candidates have