Teach's Election Prediction
---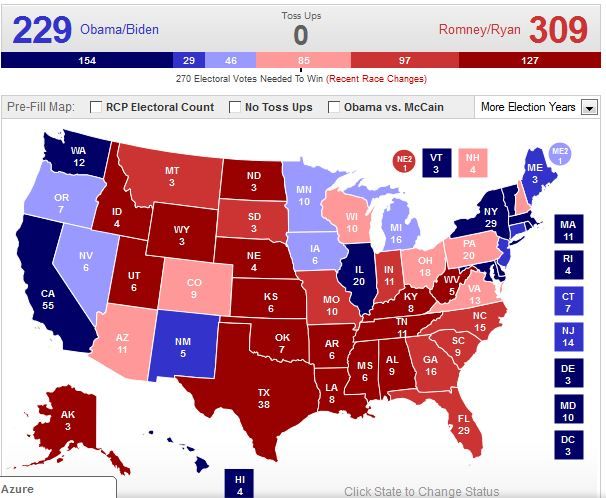 Using the Real Clear Politics map maker, this is what I think will happen. In this scenario, Romney can lose Pennsylvania, but must win Ohio and Virginia. Colorado and Wisconsin are simply extras if he wins New Hampshire. Romney will win Florida and NC handily.
Related Articles
Fox ran the debate last night and aside from Juan Williams' race-baiting, the questions were fairly good although it's disappointing
I usually live Tweet many events like this at my Twitter account: http://twitter.com/#!/warnerthuston. The Fox GOP debate is no exception.
The Daily Caller posted an Op Ed calling on Rush Limbaugh to save the GOP by offering a clinching endorsement