Teach's Election Prediction
---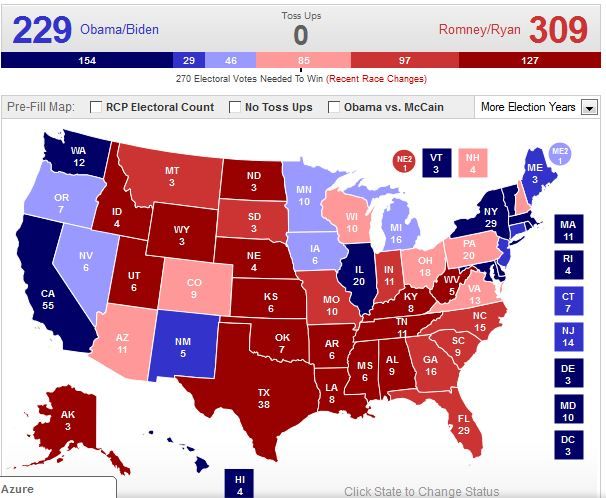 Using the Real Clear Politics map maker, this is what I think will happen. In this scenario, Romney can lose Pennsylvania, but must win Ohio and Virginia. Colorado and Wisconsin are simply extras if he wins New Hampshire. Romney will win Florida and NC handily.
Related Articles
Incumbent Democratic Senator Claire McCaskill got a little testy with Dana Loesch, editor of Breitbart's Big Journalism, during a press
Facebook Inc.'s $16 billion initial public offering has made Mark Zuckerberg the 29th richest carbon based life form on Earth.
All those hateful hard core right wing extremists really should quit trashing poor President Obama. : There can be no doubt