Teach's Election Prediction
---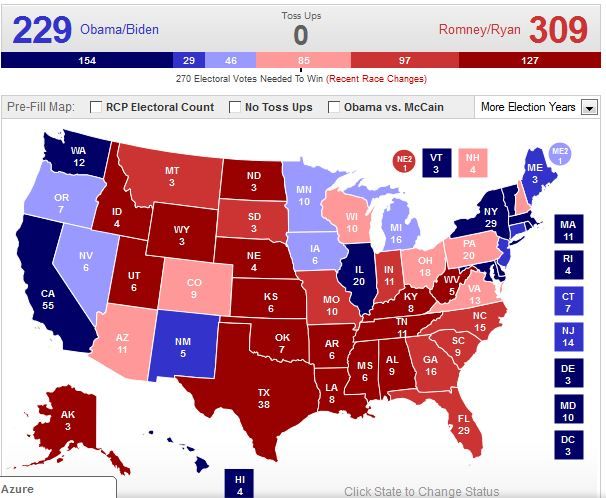 Using the Real Clear Politics map maker, this is what I think will happen. In this scenario, Romney can lose Pennsylvania, but must win Ohio and Virginia. Colorado and Wisconsin are simply extras if he wins New Hampshire. Romney will win Florida and NC handily.
Related Articles
Matthew Continetti gives the President a D plus in his grade for his first term in office and with a
Symbolism is far, far more important to the childish, silly left in America than truth. Why do I say that?
Last week, Meghan McCain–who, for better or worse, has become a player in the game of politics–went on Al Sharpton's