Teach's Election Prediction
---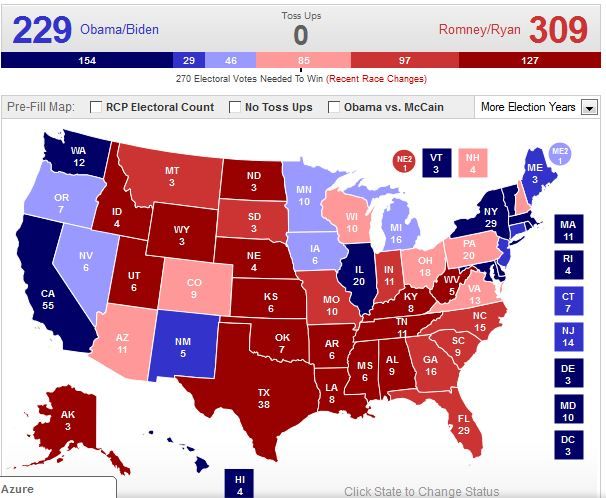 Using the Real Clear Politics map maker, this is what I think will happen. In this scenario, Romney can lose Pennsylvania, but must win Ohio and Virginia. Colorado and Wisconsin are simply extras if he wins New Hampshire. Romney will win Florida and NC handily.
Related Articles
From the floor of the United States Senate chamber, without a single shred of evidence, Senate Majority Leader Harry Reid
When you have one of the his biggest cheerleaders at The Politico, Carrie Budoff Brown, positioning the plan as such….
My friend Michael Bates has raised some interesting — if technical — points. He notes that Ron Paul could very