Teach's Election Prediction
---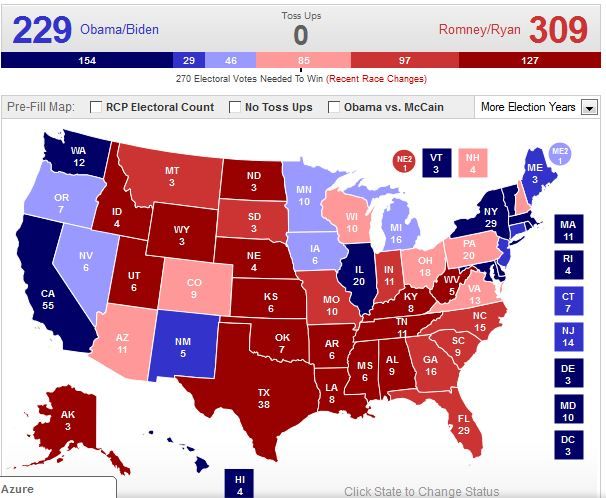 Using the Real Clear Politics map maker, this is what I think will happen. In this scenario, Romney can lose Pennsylvania, but must win Ohio and Virginia. Colorado and Wisconsin are simply extras if he wins New Hampshire. Romney will win Florida and NC handily.
Related Articles
Al Sharpton gives criminal Melowese Richardson a big hug at her "welcome home" gala thrown by Ohio democrats. Once again
Two days after the election, CNBC published a dour report on the economy. Shockingly, CNBC is predicting that the U.S.
Barack Obama released a new video ad featuring former workers of GST Steel of Kansas City who lost their jobs