Teach's Election Prediction
---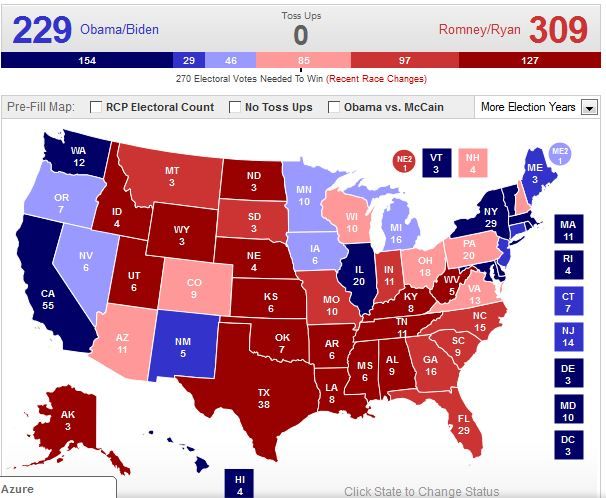 Using the Real Clear Politics map maker, this is what I think will happen. In this scenario, Romney can lose Pennsylvania, but must win Ohio and Virginia. Colorado and Wisconsin are simply extras if he wins New Hampshire. Romney will win Florida and NC handily.
Related Articles
Mitt Romney arrived at : Conchita Foods, a family owned grocery wholesaler in Miami, Florida, Tuesday morning to gain support from
Last week, President Obama's campaign paraphernalia store on his website was heavily criticized for having a poster of a U.S.
Families in America must live within their means, and it's time for the United States federal government to do the