Teach's Election Prediction
---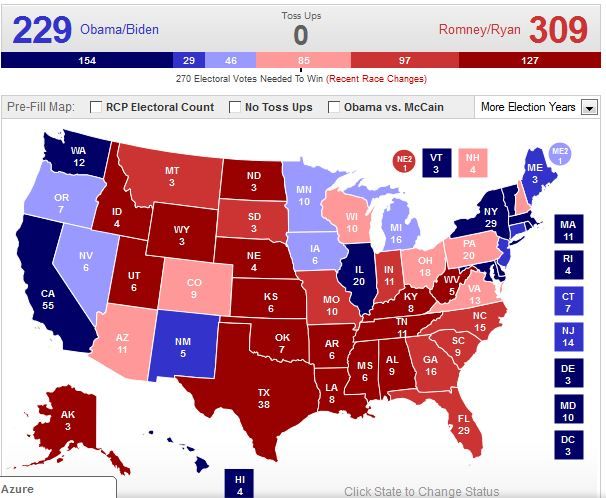 Using the Real Clear Politics map maker, this is what I think will happen. In this scenario, Romney can lose Pennsylvania, but must win Ohio and Virginia. Colorado and Wisconsin are simply extras if he wins New Hampshire. Romney will win Florida and NC handily.
Related Articles
A new candidate is hitting the scene in Utah. Her name is Mia Love, an African American running for the
Last year, President Obama's re-election campaign reworked its operations renaming it Organizing for Action in an effort to leverage the
Would you be shocked that it mostly ignores anything remotely resembling a healed economy and policies that lead to one?