Teach's Election Prediction
---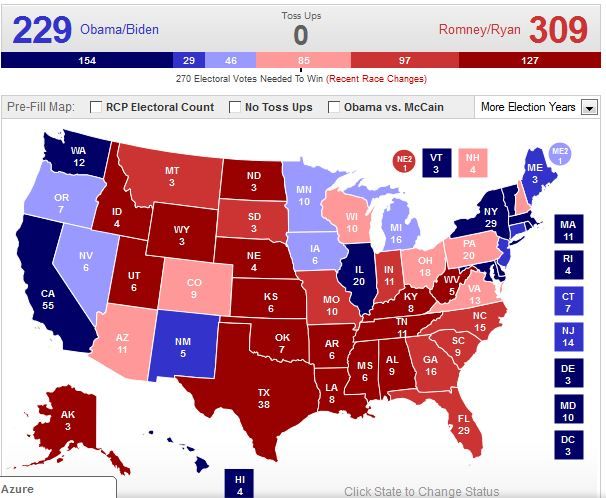 Using the Real Clear Politics map maker, this is what I think will happen. In this scenario, Romney can lose Pennsylvania, but must win Ohio and Virginia. Colorado and Wisconsin are simply extras if he wins New Hampshire. Romney will win Florida and NC handily.
Related Articles
New Jersey Republican Governor Chris Christie probably had more suitors than Portia in Shakespeare's "The Merchant of Venice" and yet
U.S. Attorney General Eric Holder originally said that some 600,000 Texans lacked a voter I.D. and therefore would be disenfranchised
I've gotten a hold of the official Obama 2012 posters, set for release in June Idea via The Dark Knight.